My husband and I decided that this year for his 50th birthday, my 47th birthday, and our 13th wedding anniversary we were going to go big and splurge on a trip out of the country. We needed to get the hell out of town. No traffic. No noise. No commute. Just peace, quiet, fresh air, and relaxation.
He has never been out of the country nor has he been to a fancy resort so I wanted to spoil him. He is totally deserving of being spoiled and I wish I could spoil him more often with places where he can relax from his stressful job. But that takes a lot of money that we don't have.
I decided I wanted to work with a travel agent to plan this trip so I did a generic internet search for an agent local to Atlanta. I sent out a few emails to agents, did some research, and settled on working with Becky Lukovic of Bella Travel Planning. We wanted her to scout us out a place that we had never been before and one that met the criteria we wanted and didn't want in a vacation yet also fit within our budget.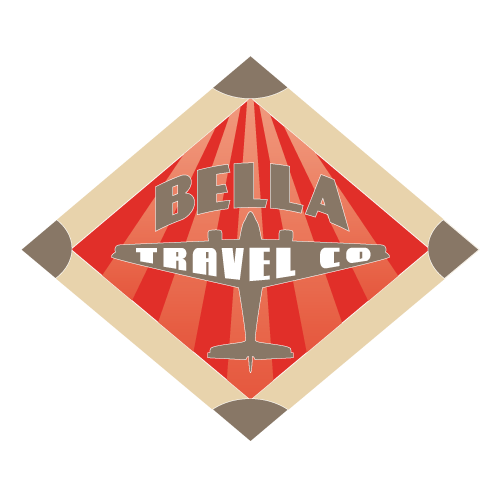 Becky is a dream to work with. We spoke over the phone and via email many times and she was able to narrow down our desires to a few places for us to do the research on and see what we preferred. She handled everything in booking our vacation! EVERYTHING I tell you! It was totally worth it to have her and to also know that should there be any problem during our trip that we had her cell phone number and all we had to do was call her to take care it.
Luckily, we had no problems at all and the entire trip went by stress-free. Sure there were minor inconveniences that can happen on trips especially ones out of the country but in the grand scheme of things the trip was amazing and we loved it.
Our list of things we wanted/didn't want went something like this:
Private beach
5 hours or less on a plane (we weren't going too far out of the country on this trip as you can see)
Adults only
Safe area
All inclusive
Ocean view
Transport to and from destination/airport
Easy to get to – meaning a direct flight, not a long distance from the airport, etc
Travel insurance (we were going in hurricane season after all)
Not touristy
A place that had light physical activity/classes
No casino
Quiet
Non-smoking
We are both very introverted and low maintenance so our idea of relaxing and re-charging is a bit different than some. We aren't going anywhere to party like a rockstar. We are perfectly happy staring at an ocean for long lengths of time with our music and books and that's it. We could never get bored with that although some people we know say they get bored after 2-3 days. Nope. Not us. We love our Vitamin Sea.
The Excellence El Carmen Resort in Punta Cana, Dominican Republic is where we settled. We especially like that of all the places Becky recommended that she had been to each of them and knew that they were just as advertised. You can never be too sure of the places you read about on the internet. I have a horror of getting somewhere and it is totally different than the manufactured Photoshop images on their website. But, I didn't have to worry about that here.
THE RESORT
We stayed in a Junior Suite with an Ocean View. Our building was the second building back from the beach. The one in front of us was reserved for Excellence Club (VIP) members only. We had a tiny sliver of a view of the ocean due to the distance from it and the number of palm trees but, we could definitely hear it. I would have liked a closer view of the ocean so next time I know to pay for an Ocean Front room. Different people have different things that to them are worth paying extra for. That will be my thing for the next trip. However, we really didn't spend hardly any time in the room during daylight hours as we were out on the beach or in the pool so it may not have mattered.
In our room the bed itself was wonderful. It was harder than I typically like but I slept that entire week better than I have in a VERY long time. That usually doesn't happen ever. My husband and I sleep in different bedrooms at home due to our sleep apnea and snoring. We've just learned over the years that we are better together as a couple when we sleep apart and we both get good sleep. It's unconventional but it works for us. So, I typically sleep pretty bad when we travel since we sleep together. I put earphones in but it doesn't help. Didn't matter at the resort though. The room got so dark at night. The resort was quiet. I left feeling more rested than I have in years.
My favorite thing about the room was the two beds and jacuzzi on the patio. I took a nice long nap one early evening on that patio bed that might have been induced by the two shots of Mama Juana I mention below. It didn't take much!
Free calls to the USA and free WiFi (even on the beach) if you needed. Surprising how many people couldn't put their phones down in the pool, on the beach or even at dinner. You are on vacation people! Talk to each other!
The grounds of the resort are well maintained and quite beautiful. Lots of local flora and fauna. Each of the buildings had their own pool with the rooms on the ground level being able to just walk out of their patio into the pool. We were on the top floor. It's the best right?  Points for you if you get my Pretty Woman reference.
It's not a large resort so it's easily walkable. Spacious and not crowded. Speakers quietly playing soothing music around the grounds.
A staff member told us the resort was at 70% capacity but we doubted that. We never had a problem getting the pool or beach loungers and many times we felt like we had the beach or our pool to ourselves. We were totally ok with that. The main pool area with a swim up bar could get a bit crowded sometimes but that is where most of the action was; poker, water aerobics, beach bingo, etc.
The staff we encountered everywhere from the airport to transfers to the resort was a 9 out of 10. Friendly. Gracious. Welcoming. Loved them.
I had planned on doing yoga classes on the beach each day but they were only at 8 a.m. I was not getting up that early to do yoga on my vacation. We did take an archery "lesson" with 2 other couples. It was fun for 30 minutes. I did the water aerobics/Zumba class a few times in the pool at Noon. The husband played Texas Hold 'Em a few days with some other guests. Other than we mostly swam/sat in the pool/ocean and I read 2 books. It was just what we wanted.
Previous reviews of the resort complained about a lot of seaweed on the beach but we didn't really see a lot. Maybe it's the time of year. The water was clear and gorgeous and some days were red flag days and some days weren't so we spent more time in the ocean those days. The weather was slightly sunny to mostly cloudy all the days and lightly rained the last 3 days which I didn't mind. Less sunscreen usage and fewer freckles/sunburn. Didn't stop us or others from being in the pool or by the ocean most of the time. The day it rained for about 3 hours I think we were the only ones that stayed on the beach under our palapa making the most of our alone time. We didn't even get wet.
We had a big surprise waiting for us nightly at the resort as we had no idea they would do stage productions at 9:30 pm in their semi-outdoor theatre. They were a tad cheesy but we LOVED them! There was a Michael Jackson impersonator the first night followed by nightly versions of a burlesque show, disco night, circus night, Broadway night, Pop Stars night, and more. I'm talking full-on productions with singers, dancers, acrobatics, stage props, sequined costumes, smoke machines, and lighting. It was like a mini mini mini Vegas for an hour.
They also had one night where they had a silent party. Do you know what that is? We didn't. I thought maybe it's a party for introverts! It is super cool and also called a silent disco. There was a DJ spinning music and everyone wore headphones that lit up blue, green, or red. The headphones had channels so that you heard one music channel from the DJ on one color and then you had two other options. Sometimes my hubby and I would be dancing to different channels and it was funny. Damn, that was a lot of fun. We danced so hard we sweated through our clothes and were soaking wet. If you took the headphones off it was hilarious to see people dancing in the quiet to their own rhythm.
They had a karaoke night too but I did not bless the resort with my vocal stylings. I love watching karaoke!
The resort has a dress code for dinner. Luckily we knew about this ahead of time from reading other reviews as it is almost hidden on their website. For men, they require pants and collared shirt and no flip-flops or shorts for dinner. It encouraged a little bit of a fancier environment every night. As much as we griped about that before we went and as much as I griped about having to put makeup on and fix my hair every night after a day at the beach I will say that I agree that it made for a much more special environment. I took a few dresses and pretty blouses to wear with capri pants and sandals but formal attire isn't needed.
I know I've said this before but the resort was so quiet and not a party resort like some we heard about from others. We loved that aspect and especially the fact that it was adults only. I'd generally say that the demographics were mostly people in their 30s to 50s but there were some older and some younger as well.
If you plan to go topless at the resort it is allowed but it wasn't common while we were there. I did not partake of that option. Nobody wants to see that. Trust me!  😉
I was shocked by the number of smokers but there were a lot of Europeans there. Was that the reason? I don't know but I didn't like it. All of the interiors were smoke-free but people did smoke in/around the pool and beach and the entrance to every door.
One thing I REALLY did not like was getting asked every day at the beach by vendors walking up and down the beach to buy jewelry, clothes, canvas art, cigars, or drugs. The beach is federal property and not resort property so that is allowed in DR. I realize resort can't help it but I just didn't like it. Every day we had to tell the same 5-6 people no. My husband was even asked to come to a hut on the other side of the resort where he could get a massage with a happy ending! Nope! FYI – prostitution is legal in DR!
I'm glad we didn't splurge for the Excellence Club (VIP). Since it is not a big resort and it wasn't full there were plenty of beach chairs. But I can see how when it's full it would be hard to find a place by the pool especially and a special VIP area of the beach would be nice then. All of the other amenities the VIP club provided were just not a big deal to us either as we didn't feel we missed out on anything or would have gotten better service by being a member. We had everything we needed and then some.
THE FOOD AND THE DRINK
It seems in my experience that people will really love it or really hate it. We are in the middle. It's not bad but it's not good either. We are self-proclaimed food snobs and we know it. My mom is one of the best cooks I've ever known and we have just gotten so spoiled by the great Atlanta restaurants we have near where we live that going to resort food was just a 4 out of 10 most days.
But I knew that going in so I wasn't expecting much. The other four resorts I've been to in Cancun and Puerto Rico have been the same way. Not a lot of fresh food and I'm sure that is due to location. We met some couples from NYC that agreed the food was bad but that they were used to really great food too. We met some people from Tennessee, Russia, and England who thought the food was fabulous. Guess it is just what you are used to and that could go for anywhere you go.
We mostly eat healthy-ish/Paleo-ish when we are at home and we eat dinner out once a week so there were a lot more processed foods, things we don't normally eat, and limited healthy choices. I think that may have contributed to our digestive issues during the week. Two of the Dominican dinners they were supposed to have on the beach they moved to the buffet room (they thought it would rain but it didn't) and then just had normal buffet food for the most part. We were disappointed in that.
Many times items came to the table not exactly as represented on the menu or missing accompanying items that were on the menu that was supposed to come with it. For example, one night I ordered the buttered parmesan and chili linguine with shrimp at The Lobster House by the beach and all I got was dry plain pasta just out of the colander. Literally nothing on it. I did have to speak up on that one and ask for what I ordered and they rectified it. But, we ate lunch there too and I got the Shrimp "aguachile" with cucumber, coriander, and lime juice and it was one of the best things I've EVER eaten. We ate there for the 3rd time for breakfast on the last day (it was by the ocean so we liked the view) and my husband had the Enchiladas Verde (corn tortilla stuffed with chicken and cheese with green sauce and cream) and Huevos Rancheros and they were SO good he said. I had a couple of bites and agreed but I was trying to keep it light eating on a travel day and I was already chewing Pepto-Bismol tablets like candy.
The room service is convenient but it's just ok. Every weekend at home I roll over in bed and just want room service so I took advantage of it while here!
Not a lot of local Dominican food as it's definitely more American food or American-ized versions of international food. The French restaurant was just ok. The Bakery was just ok – nothing seemed fresh made but instead seemed frozen and out of a box.
The funny thing is that I think overall the best thing I ate was the fried cheese sticks in the sports bar. Seriously. I rarely eat fried food but I love me some good fried cheese sticks and rarely do bars get them right. They are either fried too long and burnt or not enough and the cheese isn't melted. These at the Excellence sports bar were cooked so hot and melted that when you bit in the cheese poured out and they were huge, almost the size of a Coca-Cola can. Funny that the New Yorkers we met agreed that cheese sticks were the best thing at the whole resort.
There was also not any "premium" alcohol there that we saw or maybe their definition of premium is different than ours. It was mostly all rot gut alcohol with artificial syrups for flavoring instead of real coconut juice or real strawberries with most brands of alcohol being ones that no one seemed to recognize. We normally aren't big drinkers at all but when we do I love a good drink like a Grey Goose or Belvedere Dirty Martini or Vodka and Soda. I don't drink sugary drinks or soda or bottled fruit juices either so that definitely limits you at a resort when drinking at all much less with alcohol.
So most of my drinking the entire week was bottled water or soda water with limes and my husband mostly drank beer or bottled water. The few island drinks that we tried I just couldn't handle due to sugar content but I did have a token Seabreeze in a coconut and a Bahama Mama. I was persuaded with a lot of arm-twistings by the friendly staff to try 2 shots of the local Mama Juana. Whew! That packed a punch.
I was just so nice to get catered to all day and night. To never have to lift a finger. The waiters came all day to your beach/pool chair to refill your drinks. There was a little hut in the sand to walk to in your swimsuit to get food and listen to the reggae band.
They did have a juice bar as well where many juices and smoothies were fresh squeezed and less sugar so I did like going there but those same fresh juices were not really at the rest of the bars to mix with drinks.
THE EXCURSION
The excursion we purchased was mostly a bust. We tried to have a good attitude about it when happening but what we were told it was and what it actually was were two different things. It was $200 for a catamaran trip to Saona Island, a nature reserve. We were told by the hotel excursion agent on-site it was 20 people only and just 45 minutes away and that food/drink was included.
The van to the island left the next morning at 7 a.m. Three hours later, yes three hours, we finally arrived at a little marina after it stopped at two other resorts. No food/drink on the van at all or a bathroom. Totally not warned about that. The marina was mass hysteria. I swear it seemed like there were 1,000 people there. Major disorganization. We were quickly put in line to a boat to take us to the catamaran. I had to beg for an option to use a hut nearby with a nasty bathroom. If my husband had not waited by the boat they totally would have left us.
The 20 people from our van then got on a catamaran with 60 others! It was a major party boat. The only thing to drink was bad rum or Coca-Cola and no food. Thankfully we ordered room service at 6 a.m. so we had breakfast before we left but I only threw one water bottle in my bag for the day. The Dominican music was so loud on the boat and people were asking them to turn it down and they wouldn't. Our ears were bleeding almost! You could actually see that people were hurting from the loud music. Two hours and fifteen minutes later we arrived on the "private" party island with about 800 others. I'm not joking. People couldn't get off the catamaran with the loud music fast enough.
We had about 90 minutes on the island to swim and eat. The music was loud there too as there were speakers in the trees! I didn't eat or barely drink as I was afraid of that boat ride/van ride back with no bathroom. They then put about 24 of us on a smaller boat and took us to an old pier to snorkel with fishes for only 5 minutes. Then they loaded us up and took us to snorkel with starfishes for about 30 minutes. Again, no drinks on this boat either other than rum. But the island sand and water was gorgeous.
We finally got back to the marina and loaded up the van for another 3-hour van ride back. We got back at 7 pm. Gone for 12 hours. Whew! Won't do that again. Was too much loud and too many people for us introverts. Not sure it was worth all the trouble though. After all that we didn't want to leave the resort again.
MISCELLANEOUS
If you have never been to a place like this you may be surprised by the poverty and conditions you see. I had seen it before in Mexico and Puerto Rico but I think this was the worst. My heart just hurt. I'm not sure if it was because of Hurricane Maria last year but once you got outside of the resort grounds there was trash everywhere. EVERYWHERE. So much of it was plastic. I saw this article once we got back home and maybe it helps explain some of what we saw. I will say the beach and the water at the resort and on Saona island were pristine!
During the whole planning stages we were worried about a hurricane that never came but an earthquake did while we were there! It hit the northern side of Haiti and was a 6. You do know Haiti and the Dominican Republic are the same island right? We felt nothing but geesh Mother Nature! That was close!
Becky told us and we read on the internet that we would have to pay a $10 per person "tourist" entry fee to get into the Dominican Republic. Somehow we managed to escape that. We didn't see anyone else pay that either.
We paid for an airport transfer to the resort and getting there we only had 1 couple ahead of us to share our van going to Hard Rock Resort (that place looked like a dump!) and we left the airport as soon as we got on the van. Coming back though we were the first group to get picked up at our resort and it had two more stops. The couple at last report was 45 minutes late to the van so we just had to sit there and wait. Cut it close getting to the airport. Those two resorts were family resorts and didn't look that great either so we were glad to be at the Excellence. It definitely was way more luxurious than the other three we saw just from driving up to.
The Dominican airport is small and it was a larger plane coming back so for that hour waiting until they boarded the plane it was rough with all the people at the gate and then trying to herd us all into the plane. I hate that part of traveling. I think everyone does.
We had the next to last row on the plane going and the last row coming back to ATL. That was fine with us. No one sat next to us coming back so that the last row was all ours and we got to spread out a little more than usual in coach. Loved the free movies. Watched most of one movie going over and finished it and another one coming back.
FINALE
The books I read while there were Eudora Welty's One Writer's Beginnings and Anne Lamott's Operating Instructions: A Journal of My Son's First Year.
Overall, we give it a solid 8 1/2 out of 10. Would we go back to the resort? Yes, because it was lovely but no, because we'd also like to just try a different place. Would we go back to the Dominican Republic? Of course……but only as long as we kept it on a resort.
1